Easy Meals: Healthy and Nutritional Pizza that even Children can make
When i was grocery shopping and chanced upon this new Gardenia Wraps, an idea came to my mind! Why not make pizzas for lunch and dinner?
And so we did. :) If only i have think of this earlier, oh it's so easy to prepare and so so so easy to clean up! This is one of the greatest recipe for making life easier for a stay home mama! Pardon the blurry images, it's obvious I have to use my mobile phone to take theses pictures. ;p
Big Brother is showing you the gardenia wrap that we are using as base. It costs only $2.50 for 5 pieces! Comes in plain, wholemeal or garlic flavor.
To prepare the pizza is so so so easy! You simply cut the ingredients you want to use into smaller pieces! This is one great opportunity to teach the older child cutting skills! And for cutting vegetables, you don't need sharp knifes! A simple bread & butter knife will do!
Because my elder son is a picky eater and he doesn't eat processed food, so it's even better! I get to use my creativity and plan a more nutritional meal for ourselves! The only processed food that we used were pineapples. There is no way I wanna buy a fresh pineapple to cut myself!
We made Broccoli & Pineapples Miso Salmon Pizza for the children and Sesame Chicken with mushrooms, pineapples and peppers for adults! Simply just marinate the fresh sliced salmon with small amount of miso paste and marinate the sliced chicken breast with sesame oil and a little bit of light soy sauce!
Ingredients we used for our pizza:
1 packet of gardenia pizza wrap (5pieces)
2 packets of mozzarella cheese
1 green pepper
1 yellow pepper
1 box of bunashimeiji mushrooms
Some of our existing bottle of organic pasta sauce
Salmon sliced and marinated with miso paste
Chicken breast sliced and marinated with sesame oil and light soy sauce
Sharing with you the process. This is one great meal that everyone in the family can be involved in its cooking (except for babies, of course!).
Choose your favorite vegetables and cut them into smaller pieces. For broccoli, I steam them for 5 minutes before adding them as pizza toppings (else broccoli takes longer to cook and your pizza will be burnt)
Choose your favorite Mushrooms. Me and hubby love this Bunashimeiji mushrooms from japan. It's wash free!
Well, after i prepared the ingredients, i kept them into separate boxes and put them back to the fridge. When we want to have the pizza, i just take out all the ingredients we need and place together. My son gets to choose how he wants his pizza to be and layers the ingredients himself. :)
Things that goes to our pizza Left to Right from top: Gardenia Wrap, pizza cheese, cut green & yellow peppers, self marinated miso salmon, self marinated sesame chicken, cut pineapples, cut mushrooms and organic pasta sauce
My son layered his pizza himself
the before and after of his own pizza
And this is mine! Sesame Chicken Pizza is so Yummy!
The close up of my children's yummy pizza that both my children gobbled up rather quickly.
And this is mine. Oh it's sooooo nice!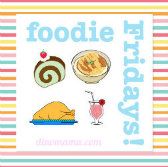 If you enjoy reading this post, please like me on my Facebook Page as it's where i connect with my readers. I will be very delighted if you can also add me on my newly set up social media accounts - Instagram, Twitter and Pinterest.