55 Cafe in Penang: 3d coffee art
We were travelling in Penang last week and while doing my research of where to go and what to do in Penang, i came across this cafe on
TripAdvisor
, which is the only cafe in Penang that offers 3d coffee art. Since i have never have any 3d art coffee before, I have included this spot in my planning, to end our Penang Street Art Trail, determined to have a picture of my own 3d coffee art and savour it thereafter.
55 Cafe & Restaurant, operated and run by The Dine, offers mediterranean-inspired cuisine and tapas in an informal setting. The menu features a variety of light, tasty dishes, with daily specials depending on what's fresh at the market that day. To finish off your meal, have a cup of gourmet coffee and choose from a delectable selection of mouthwatering cakes.
Cafe 55 Address: 47-55 Lorong Stewart, George Town
Tel: +604 261 2261
Opening hours: 9am to 5pm daily
Website: http://www.coffeeatelier.com
Facebook: https://www.facebook.com/pages/55-cafe-Penang/184135355074452
Wifi in the cafe? Yes.
Location of 55 Cafe on Lorong Stewart (you will pass by a Goddess of Mercy Temple)
entrance of cafe
Penang is a really sweltering hot island and we really drowned a lot of water when we are out on the roads. We have to do quite a bit of walking to get to the cafe under the heat, but the good news is that there is very weak aircon inside the cafe itself! LOL. It's aircon all right, but as there are no doors so the air con is weak, but it's still a savior from the heat outside, which is good actually, it prevents us from catching a cold and fall sick.
Sharing images of the cafe itself:
To be honest, i feel that this cafe is overrated. :( I had look forward to the visit but i can't help but feel a little disappointed.
If you referred to the reviews on
TripAdvisor
, I am one of the unlucky ones that didn't get a decent service. We didnt ordered any food because of the heat, but the drinks (only i ordered a 3d hazelnut chocolate, the rest ordered fruit juice and canned drinks, plus a banana split ice-cream) took a long while to arrive and we were all really thirsty from the heat.
My 3d art drink took the longest, and the 3d art on my Double Shot Hazelnut Chocolate is not done nicely, when it was served, the "art" was actually a little crooked already, with one side of the bear's face lower than another side. I adjusted the angle of the camera so that i can get a good nice shot for memory purposes. I had also assumed that they have many 3d art surprises, but it seems like they can only do one design only, based on the images i googled to check. Haha, and the drink, is definitely not to my taste. I think milo tastes better. ;p
The cafe is definitely not child friendly too, but anyway, Penang is not a child friendly holiday destination too. :)
Though I am disappointed, but i will still recommend the cafe if you are visiting Penang. Afterall, it's not easy to get to enjoy a 3d art beverages at such low costs (due to exchange rate)
price list of 3d art beverages as of 26 mar 2014
Linking Up With: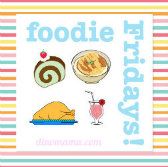 If you enjoy reading this post, please like me on my Facebook Page as it's where i connect with my readers. I will be very delighted if you can also add me on my newly set up social media accounts - Instagram, Twitter and Pinterest.