Easy Recipe : Home Made Wasabi Cucumbers
I am a snacker (not slacker!). But snacking can be unhealthy if you binge on the wrong type of food.
And so, I am sharing this healthy and refreshingly tasty crunchy side dish recipe with you!
This is wasabi cucumber pickle! It can be an appetiser or side dish. I snack on it like tidbits while watching the news too. ;p
Ingredients required:
2 Japanese cucumber (select those that are thin and straight)
5 to 8 cm of wasabi paste or 3 to 5 tablespoon of wasabi powder
Steps:
1. Wash and dry the cucumber

2. Place your cucumber in a sealable bag, along with the sugar, salt and wasabi paste, then lightly mix. I mix by rolling the cucumbers gently on the tabletop.
3.
Remove as much air as possible before sealing and leaving to marinate in the refrigerator.
3. Leave overnight, then remove the cucumber and slice them! Enjoy! Alternatively leave to pickle for 2-3 days for even more tasty cucumbers!
Tadah!! It's just so simple! Hope you enjoy!
Linking up with: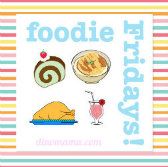 If you enjoy reading this post, please like me on my Facebook Page as it's where i connect with my readers. I will be very delighted if you can also add me on my newly set up social media accounts - Instagram, Twitter and Pinterest.