Our Lunch at Charly T's
Located at 112 Katong, #03-15
Two weekends ago, we were invited to bring Kyle to Charly T's for a free weekend workshop for children as well as for food tasting. I had no idea what Charly T's offers before the visit and we simply headed down to Katong Mall for the event.
Verdict I must share, this is one Family Friendly Restaurant! For we could actually have our meal in almost peace, and our children were entertained, rest assured, not by our very own ipads which i really dislike! :)
It was one great afternoon for us because while Kyle was guided by a guest instructor on how to design his very own unique door hangers while we were sitting back and having a taste of signatures! He was done pretty quickly but the Kids corner and other children kept him entertained. :)
First thing that caught my attention for this restaurant is the name of countries on the wall. I had initially thought this is a franchise restaurant with outlets all over the world but we soon learnt that the owner of the restaurant is Charly T, who's travelled extensively and brought back recipes from all over the world to put together the menu for the restaurant.
The places that he travelled and lived in were actually on the walls of his restaurant!




One of the very delicious food that we tried is the Charly T's Original Recipe Rotisserie Chicken, which are marinated for over 13 hours before being slow-cooked rotisserie-style to ensure fork-tender juicy meat that is full of natural goodness! We were told that Charly T's chickens are chilled, but never frozen, to keep their freshness.
Original Receipt Rotisserie Chicken with 2 additions S$13+
Black Pepper Rotisserie Chicken with 2 additions at $15+. The sesame sauce is very very very good!
The chicken is really tasty! Very tender and juicy! We were told they only use fresh chicken! No frozen chickens at all!
Besides a unique blend of spices and marinades, the famous rotisserie chicken also comes with a variety of signature sauces to complement its savory flavor. These include the 'homemade' Chermoula Sauce (a traditional Moroccan sauce of cilantro, garlic and cayenne pepper sauce), creamy Roasted Sesame Sauce (which i personally love!!). To complete the meal, guests can choose from a delightful range of side dishes. These include the always in season – Steamed Fresh Vegetables, prepared ala minute with each order, Butter Garlic Rice, a fragrant rice dish inspired by a recipe from Charly's mother and German Potato Salad, a signature creation by Otto Weibel himself. Last but certainly not least, in keeping with Charly T's philosophy to serve fresh and hearty meals, the Macaroni and Cheese side dish uses a recipe from award-winning Chef Rozanne Gold's "Eat Fresh Food" cookbook - it contains less cheese and includes fresh cauliflower - making it a nutritious and light complement to Charly T's famous rotisserie chicken.
They have very tasty side dishes as well! I had forgotten to take pictures of the other 3 sides!




Other dishes we tried include:
Sloppy Joe at $10.50+
I am seldom a meat eater, but i gobbled the whole thing down. The minced beef is really juicy and yummy!
We also tried a kids friendly dessert Kaiserschmarrn, a light and fluffy pancake shredded and then dusted in powdered sugar, raisins and served with our 'homemade' vanilla bean ice cream!
We ordered this kids friendly dessert Kaiserschmarrn at $16+
Charly T learned his skill at mixology while working in London at the popular Lamb and Flag Pub. He has created the below refreshing juice Odysseys which are now available at Charly T's, with options such as the Green Flash (a mix of green apple, orange and pineapple) and Red Tang (a mix of strawberry, cranberry and lychee).
Fruit Juices for the family! They are really good i tell you!
Green Flash with Green Apple, Orange, Pineapple ($7+), CA Breezing with Carrot, Green Apple, Celery, Watermelon ($7+), Red Tang with Strawberry, Cranberry, Lychee ($7+)
Children can also fill their tummies after an afternoon of fun with the kid's meals, which offers favourites like Mini Burgers or Sausages with Fries and comes with a complimentary soft drink or ice tea. We didn't ordered any kids meal for Kyle as the portion for the additions were enough for the 3 of us to share.
Sharing a photo tour of this family friendly restaurant with you:
Check out the desserts they have!
A Kitchen with see through window that you can see the chefs cooking
this is where the delicious chicken came from! Yum Yum!
They have an outdoor al fresco area which shows the sport channels during matches!
Seating Capacity for the outdoor porch is 24!
They have a private room for up to 6 pax capacity!
The Kids Corner
Look! I kept my 10 months old entertained too! I actually read a book to both of them while we waited for Lunch to be served
Kyle enjoying the ice cream!
Another thumbs up for this restaurant is that they offers complimentary wifi use for their guests! Really good for social media addicts out there! ;p you can snap a photo of your food and upload immediately before eating, haha!
This restaurant offers free wifi for their guest!
More About Charly T's
Address: 112 East Coast Road, #03-15 112 Katong, Singapore 428802
Tel: (65) 6636 4701
Opening Hours: Mon to Fri: 11am to 11pm; Sat & Sun: 9am to 11pm, Breakfast from 9am to 12noon; Eve of public holidays closed at 11pm except New Year's Eve at 1am
Located at family-friendly 112 Katong mall, Charly T's is known for its famous "Best in the City" rotisserie chicken in an urban, fast-casual setting in the heartlands. With a main indoor area, Charly's Porch (an al fresco lounge area) and a private dining room, patrons can relax and enjoy international cuisine that is inspired by Charly's travels and unique recipes. Famous for their 'home-style cuisine' served at wallet-friendly prices, the home-grown brand offers delicious comfort food from around the world, prepared with the freshest local ingredients.
On one Sunday each month, Charly T's engages young diners with complimentary activities such as "Ornament Making", "Door Hanger Designing" and more! Next up, "Puppet Making" for kids!
From

1pm to 2pm on Sunday, 9 March

, children can enjoy a puppet making class
, guided by a guest instructor.

Complimentary

for kids accompanied by dining adults, parents can sit back and enjoy

Charly

T's

signature dishes. The class is limited to 20 children, and seats will be allocated on a first come, first served basis.
For more information on class dates, please go to http://facebook.com/charlyts.sg.
Irresistible Deals at Charly T's 112 Katong
All Day Specials
Diners can now order a whole chicken at the price of 1/2 a chicken, which comes with four additions - the German Potato Salad, Fresh Vegetables, Butter Garlic Rice and Macaroni & Cheese. Savour the all new 2-course Set Meal at Charly T's (priced at $28+), which includes a choice of soup or dessert, mains such as the Kalua Pork with fresh vegetables, Salmon Yakitori with butter garlic rice or Sirloin Steak with fries and fresh vegetables, as well as a choice of beverage.
Available for dine in at Charly T's 112 Katong only.
Exciting Lunch Deals
Enjoy these exciting lunch deals on weekdays between

12pm - 2.30pm

! Delight in a 1/4 Original Recipe "Best in the City" Rotisserie Chicken with 2 additions for just $9.90+ and get a 50% off any dessert with each main course or lunch special ordered.
Lunch deals at available for dine in at Charly T's 112 Katong for a limited time period only.
Disclaimer: We were offered complimentary food tasting and workshop for Kyle to do his own door hanger. No other compensation involved. All photos and opinions are my own unless otherwise stated.
Linking Up with: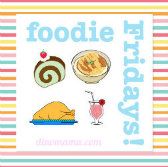 If you enjoy reading this post, please like me on my Facebook Page as it's where i connect with my readers. I will be very delighted if you can also add me on my newly set up social media accounts - Instagram, Twitter and Pinterest.